A woodland Fantasy

Garden Spot Village Commission

I was invited to Garden Spot Village in New Holland, PA, by their interior designer, Deb Fast, to discussion a commission proposal for a specific stairwell in one of the buildings. I saw the rustic flagstone wall of the stairwell, the chandelier which looked like the branches of a tree, and new my Applachian Trail inspired work would fit the setting. Deb requested three quilts, staggered vertically down the wall and we agreed to the size of appoximately 70" x 40" for each quilt.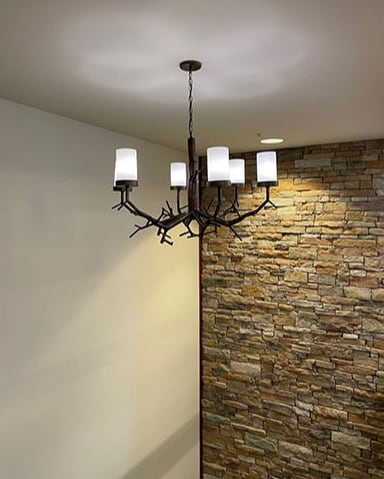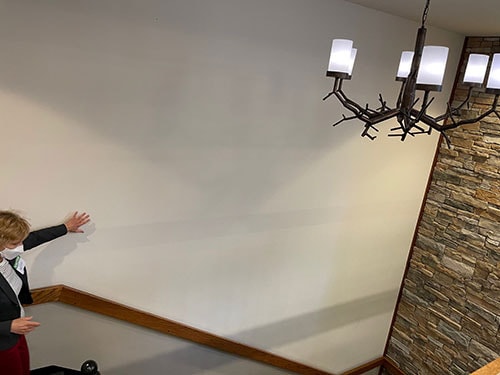 We agreed on a price, sign a contract, I drew up some sketches and work commenced after the 50% commission price was paid. I sent images of the work to Deb and a few emails about details were exchanged. I delivered the quilts when finished and they were professionally installed by her crew. See the three quilts below.
I thoroughly enjoyed working with Deb. She expressed clearly what she wanted and communicated promptly when needed.