Process Notes - Play on Curves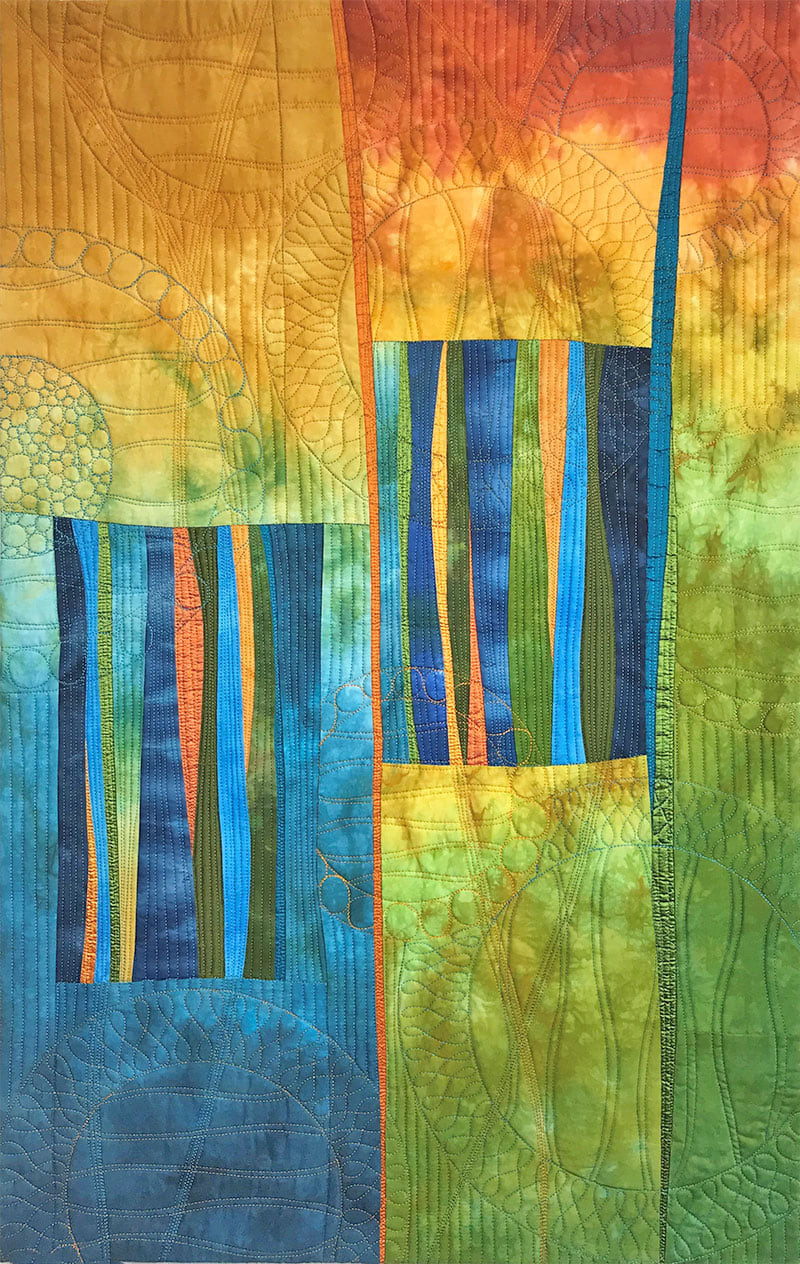 The process of making an art quilt can vary greatly from one project to the next. Most often, I begin with pinning a grouping of fabrics which play well together onto my design wall. I let it sit there for a day or two, add to it, take away from it, then get down to arranging things in a workable layout.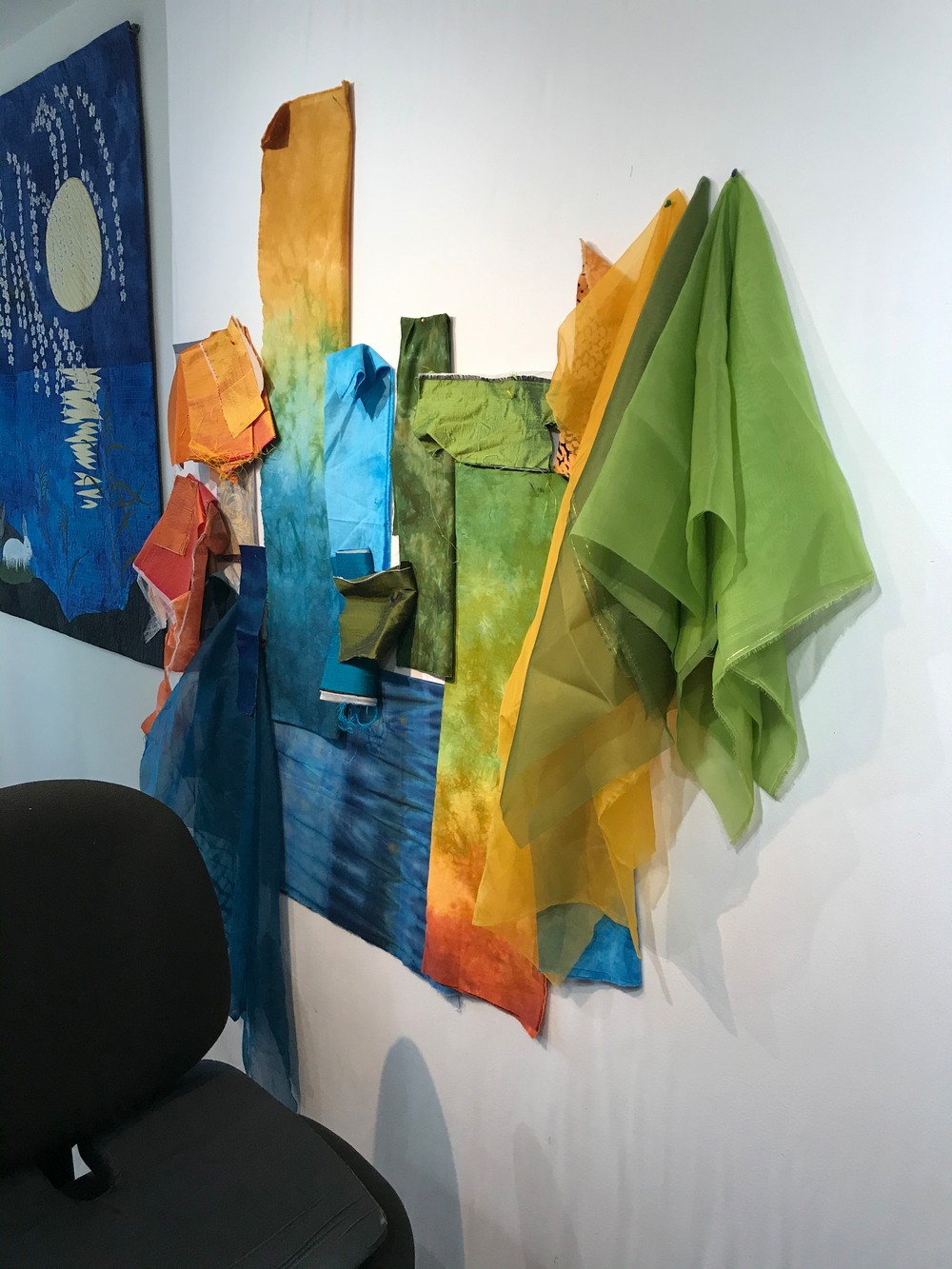 You can see here that the common color between the two gradients is that bright spring green. There is also a bit of olive green in both gradients. I have translucent organza in the corresponding colors here but ended up deciding not to use them. The gradients were so vibrant, the organza added nothing new and actually made things more bland when they covered up the hand dyed fabric.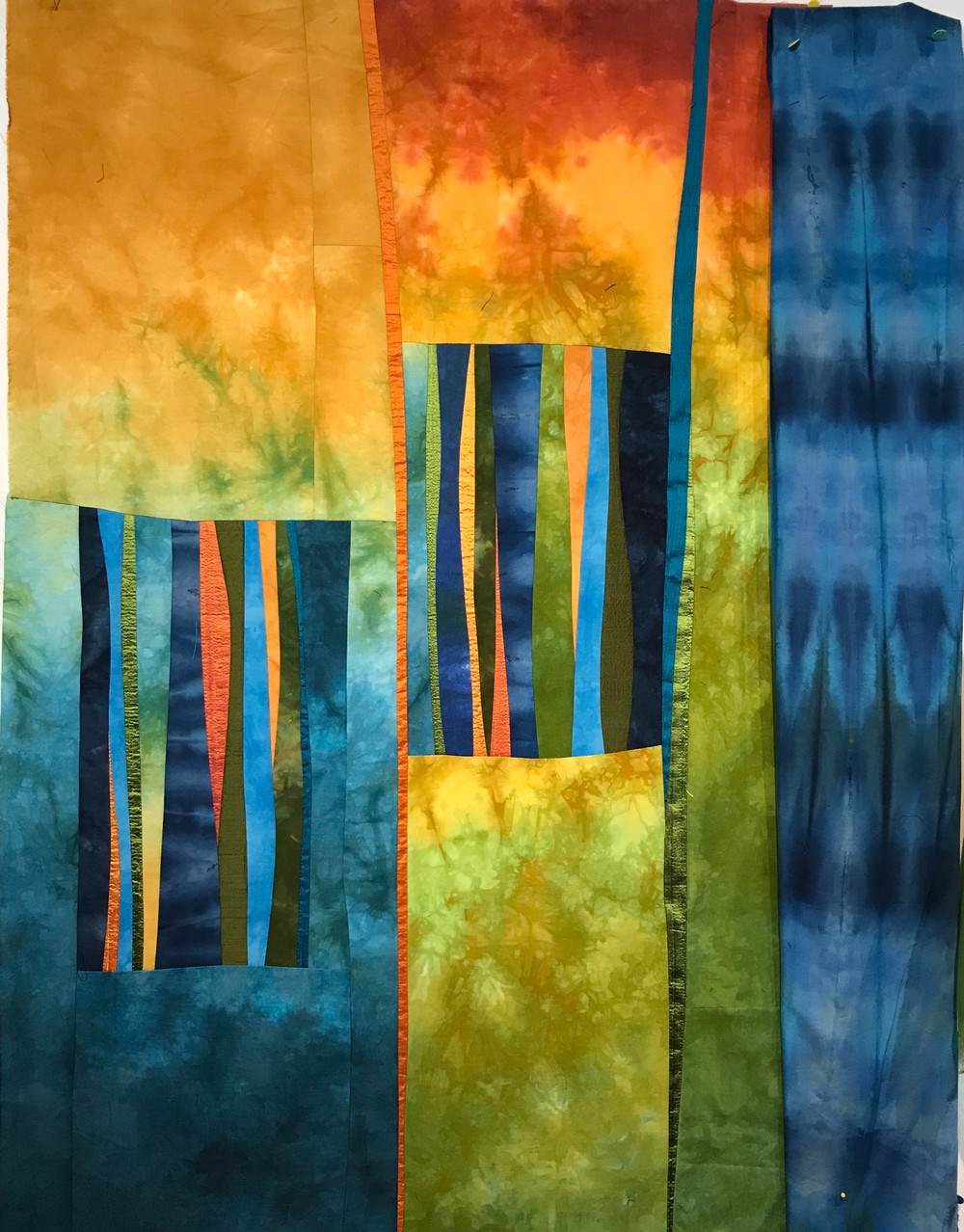 The other fabric I ended up not using was the gorgeous deep blue hand dye you see on the right, above. I did add a few slivers of it in the rectangles of curved piecing but when I added a big portion to the layout it didn't seem to play very well with the others.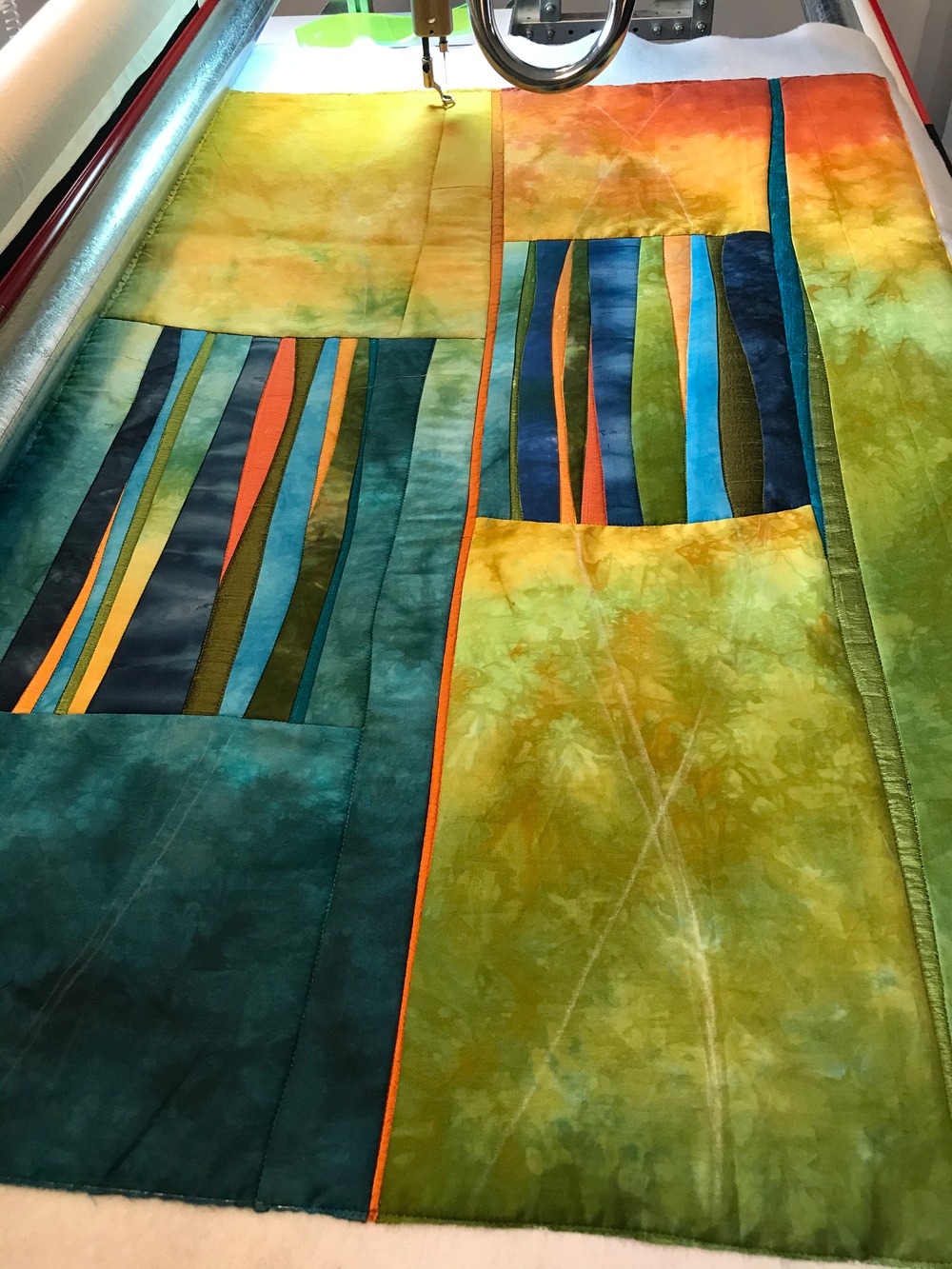 Once I got the whole thing pieced and ready to quilt I was somewhat stymied by the dilemma of how to quilt the thing. It provided opportunities for fantastic quilt with all the open negative space. I also wanted to give it more movement because it felt somewhat static to me.
I chalked in some extensions to a few strategic slivers and quilted those first. I then was pretty sure I wanted to add playful circles. I chose colors for circles in strong contrast to their background colors. Decorating the circles with more circles, flames, curvy undulating lines was a most satisfying experience!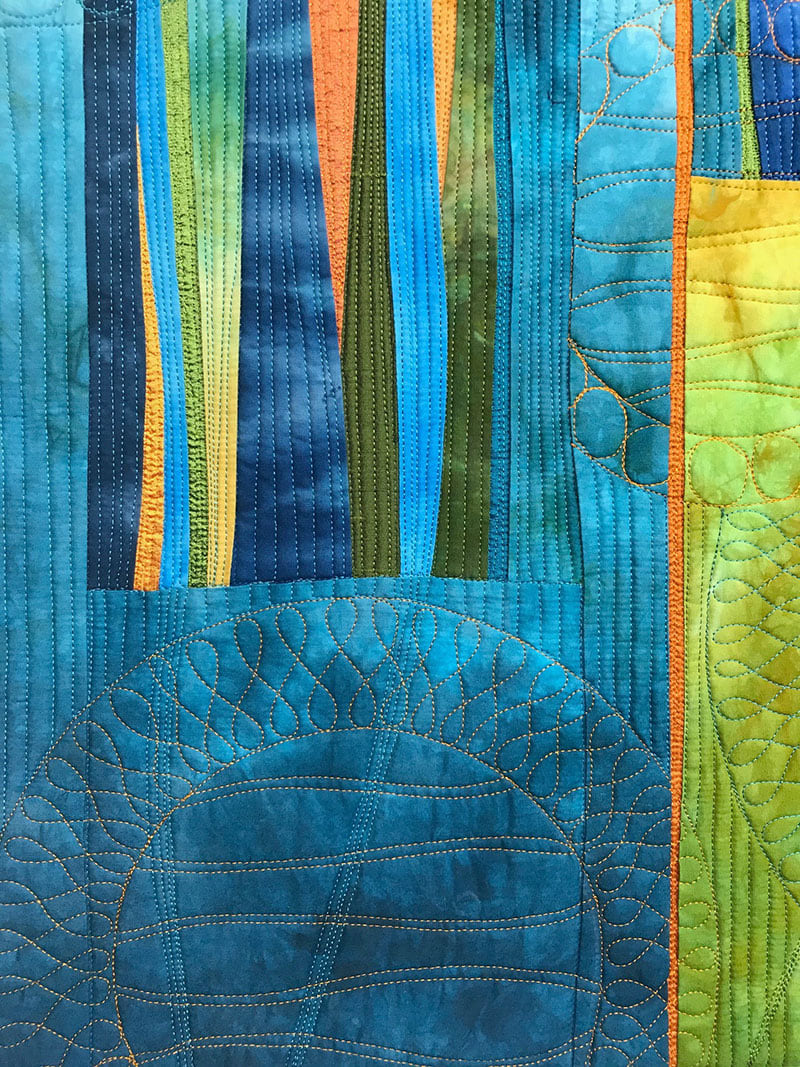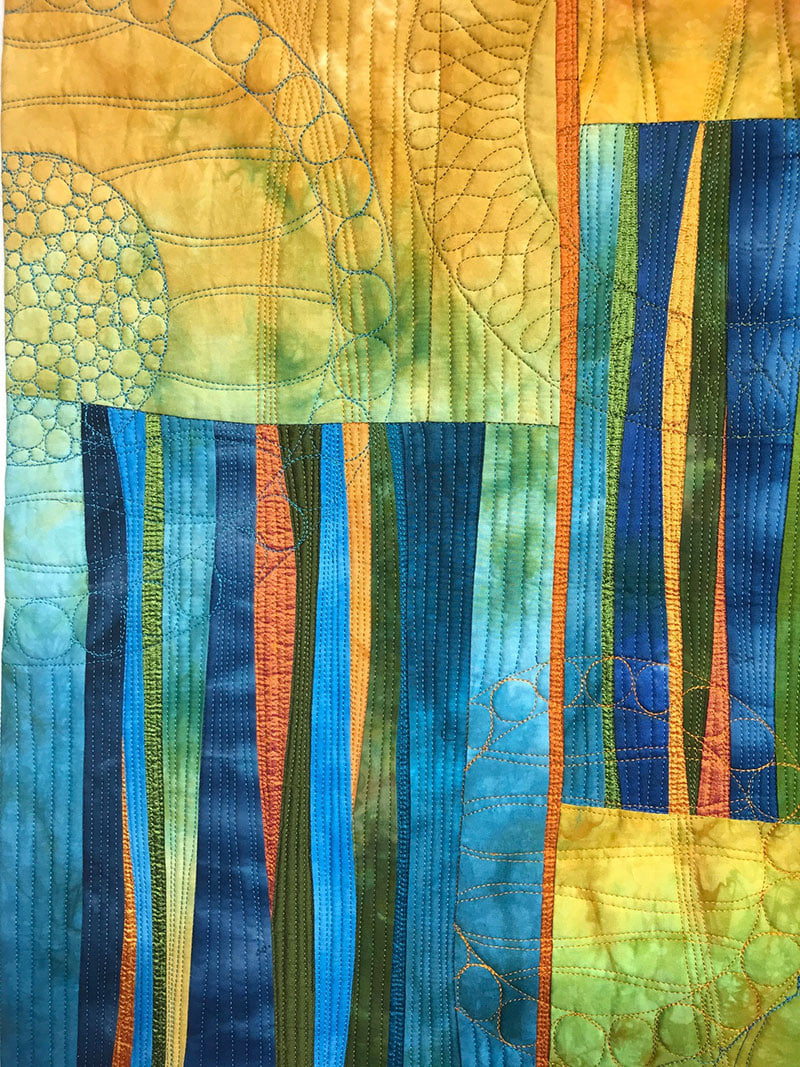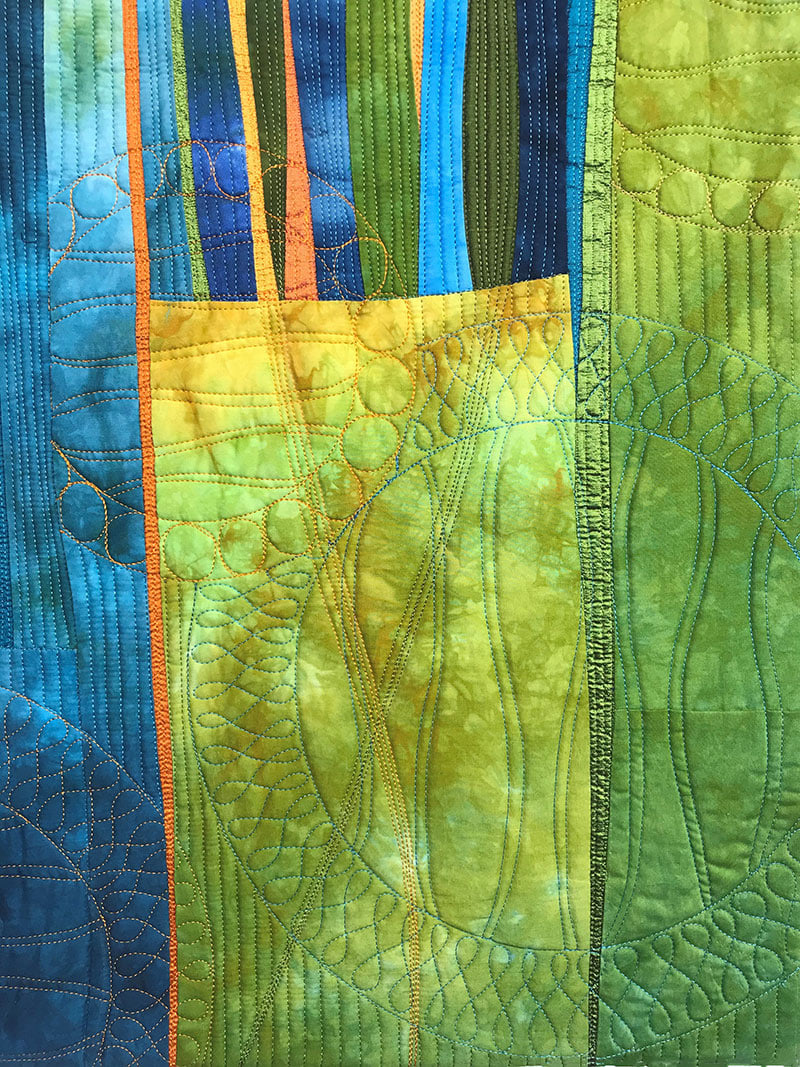 You'll notice that some of the circles are peeking out from behind others, some are falling off the edge and some are boldly claiming the space, front and center. How much like siblings in a family or like a group of well known friends? They gauge the playing field and decide if it's safe or not to make their presence known or, perhaps, to steal the limelight and go bold!
Since the circles are only thread and they never take away from the vivid quality of the background or the pieced sections. Their presence is known at first glance but then the viewer is compelled to move in see more of what is going on.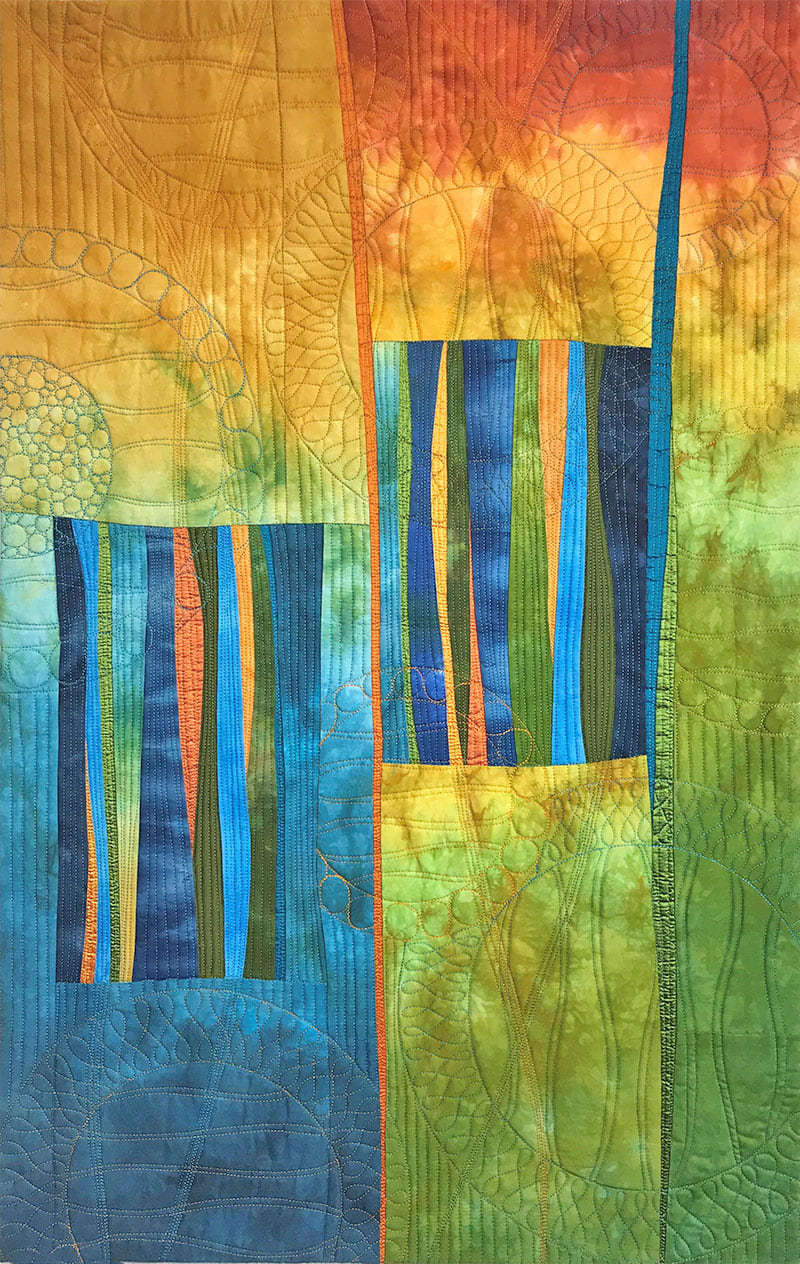 You may visit https://artfulquiltingandsewing.com if you wish to learn more about Rachel's quilting classes.
You may visit https://rachelderstinedesigns.com/lectures-and-workshops/ if you wish to book Rachel for a Guild lecture or Workshop.