Onward - Into the Wild
I have many pictures in my head before I create a work. After looking at so many pictures of scenes from the trails my mind just goes into high gear and I want to include it all.
My goal in this work was to portray the feeling of wonder at the wildness of nature. It was also to give the sense of needing to persevere toward a goal. As many of you know, our daughter is an avid endurance hiker. She has sent us so many images of scenes from her treks.
I wanted the large tree in the foreground to anchor the work. It also provided an opportunity to create a lot of texture with the couching of yarn and addition of fungus. These were created by printing digital images onto silk and over-painting them.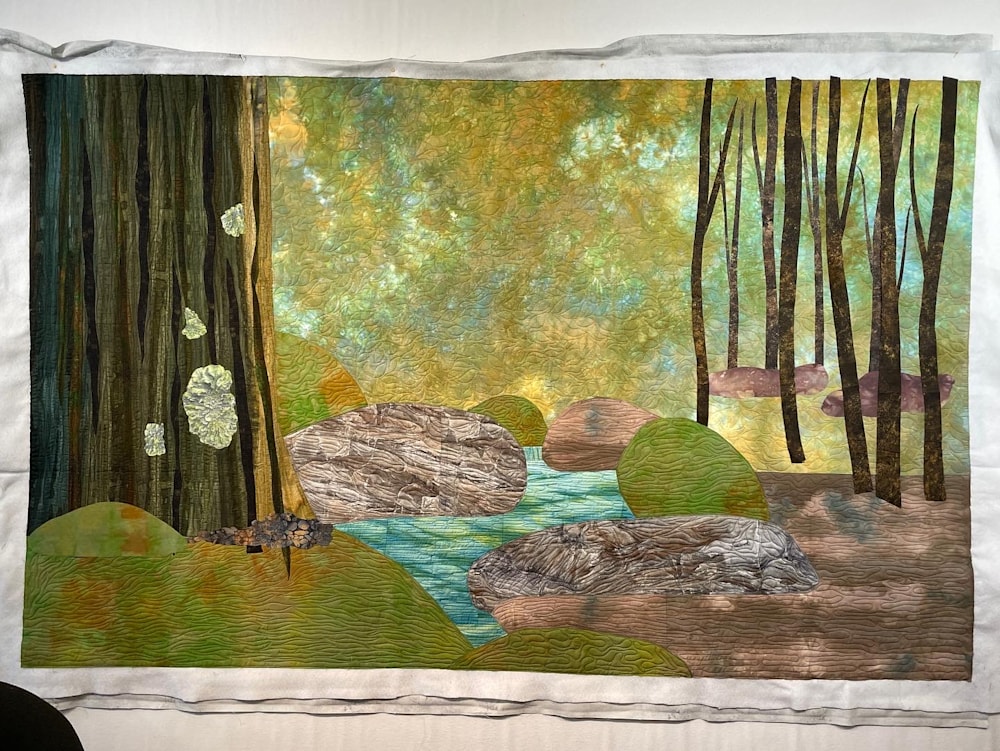 The basic scene was created with rocks, smaller trees and water fabrics.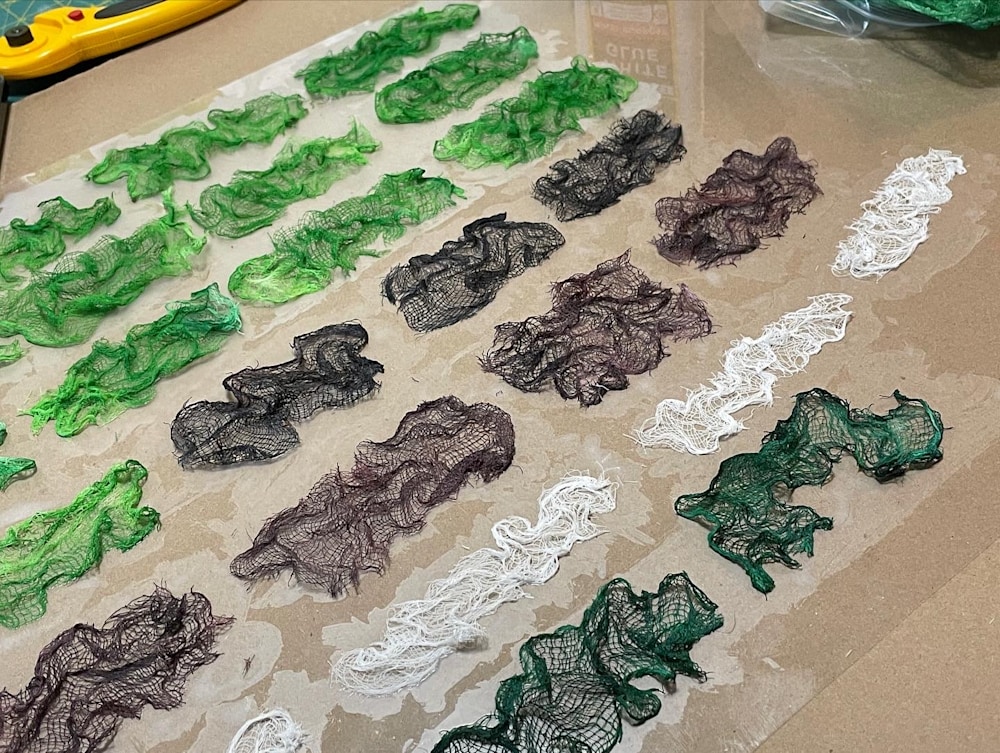 I painted cheese cloth and shaped it with diluted glue, letting it dry. Then I used these for foliage, moss and water spray.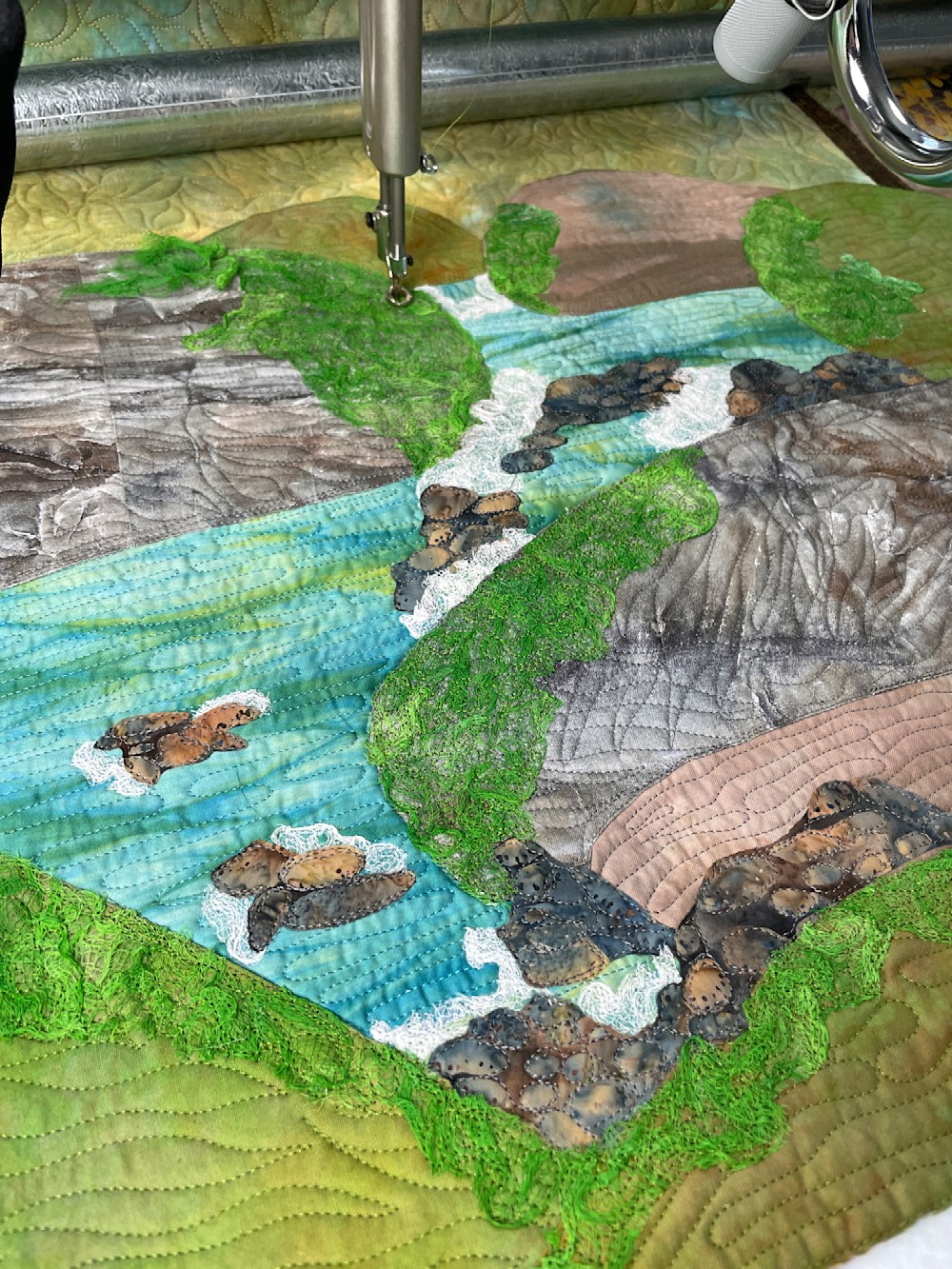 I did much of my designing while the quilt was on the longarm machine, fusing bits of batik to the surface.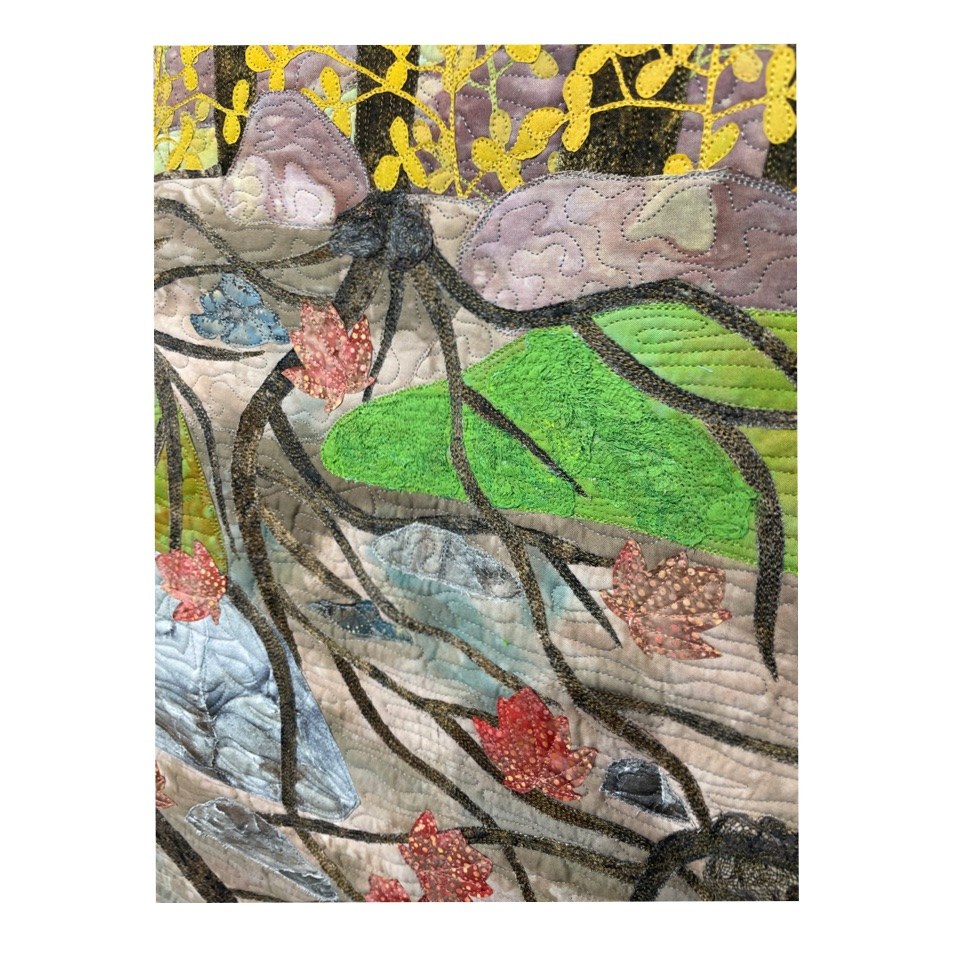 The trails can be full of roots, which we discovered to be quite a challenge, even in our limited experience while occasionally met our daughter on her hikes. She often complained of stubbing her toes on them.
Fortunately, there are places where volunteers create steps out of wood for hikers to more easily climb the steeper ascents.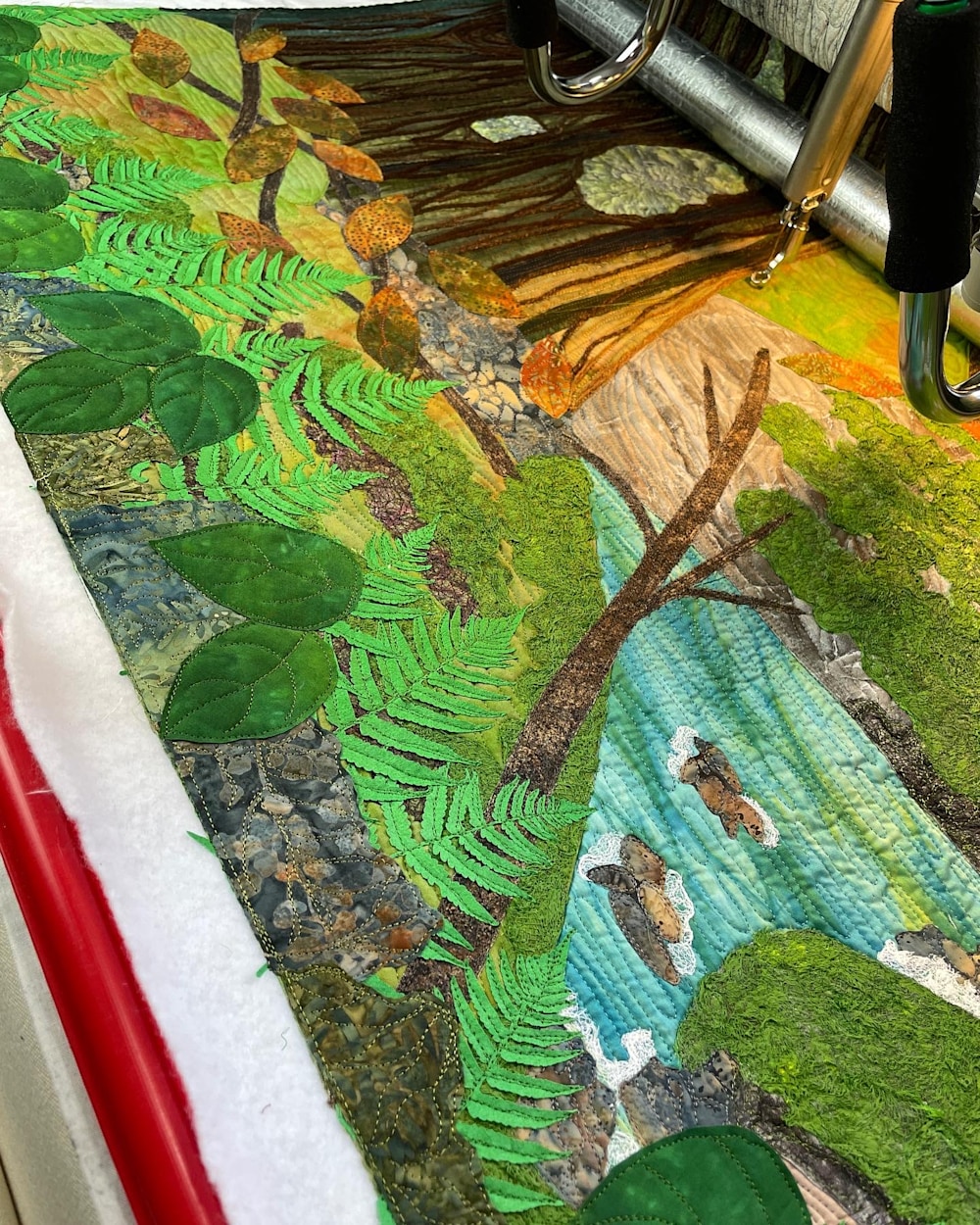 I scanned ferns in my printer/scanner and uploaded those images to my Cricut cutting machine after digitally altering them. These ferns were cut out of Evolon, a polyester/nylon spun product. The Cricut machine is capable of cutting very intricate designs and Evolon can be painted and stitched without any worries about tearing or fraying. It has been a game changer for me.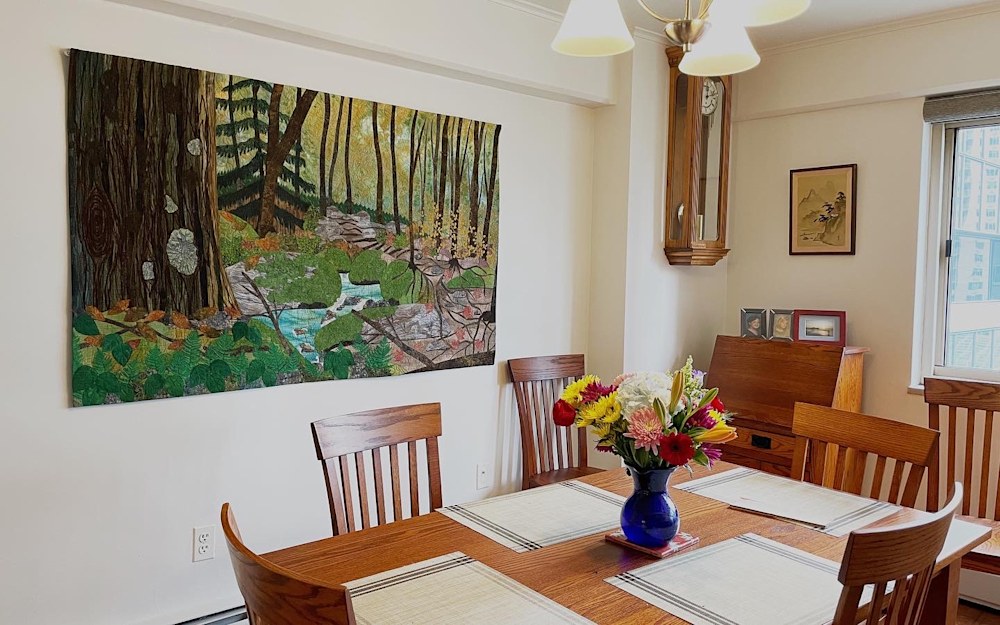 The finished work is now happily hanging in our dining room, bringing a little forest into our city apartment.
I want to send out a huge thank you to all volunteers at Green Mountain Club and hope you will consider donating to our daughter, Liz's fundraiser for Long Trail Day. You may find her fundraising page here.