My Journey into Architectural Perspective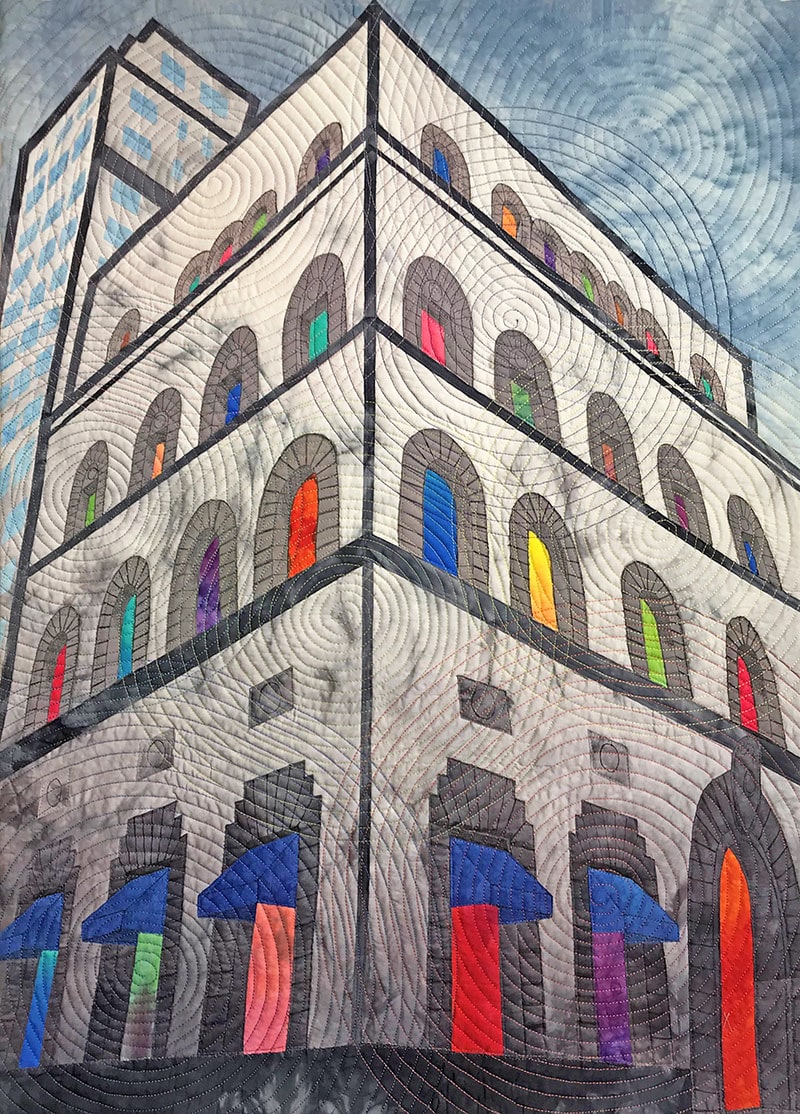 One of the buildings I have found most interesting has been the Drexel Building on 15th Street between Walnut and Moravian.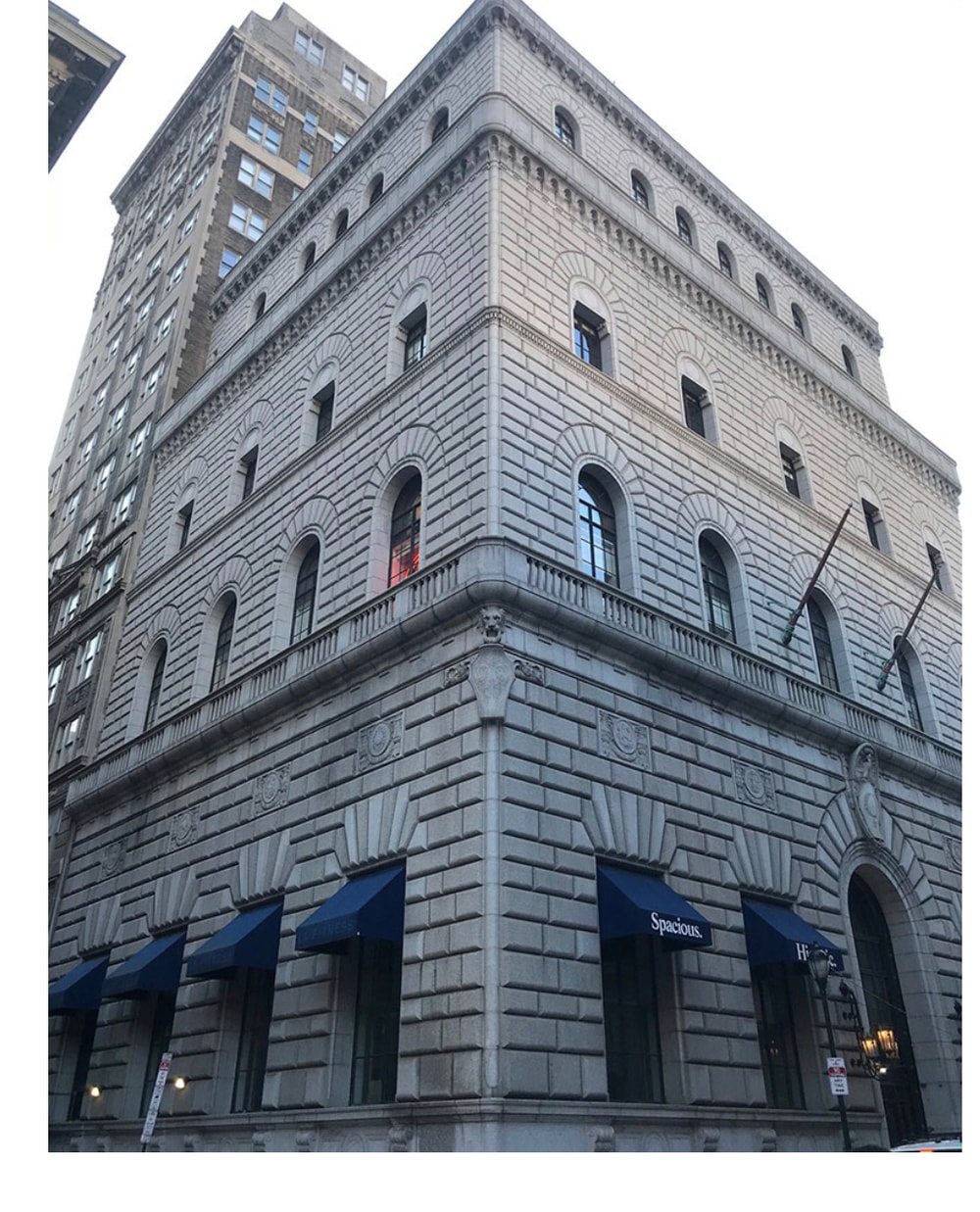 It had wonderful detail with Roman arched windows and strong bold lines. This image inspired me to try my hand at recreating these perspective lines in a quilt. I decided not to try to recreate all the detail as that was not my motivation for this endeavor. Rather, it was just to see if I could get all the basic angles right.
I first traced the basic outlines of the photo in my Sketches app on my iPad. I then loaded that image into Photoshop and increased the size up to scale for my finished quilt size – 32″ x 22″. I printed out the outline to get my basic outline of the building to use as a guide.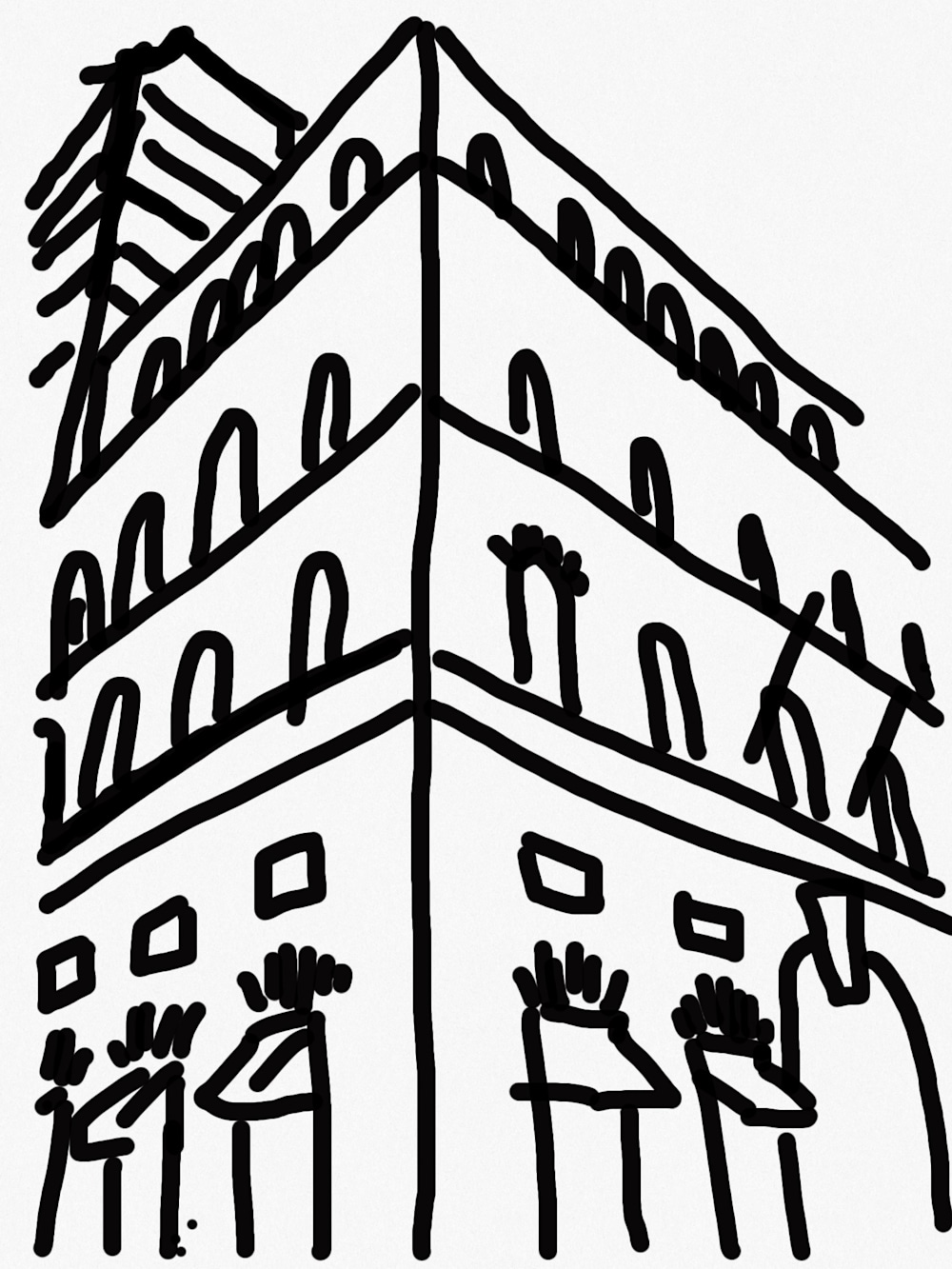 That enabled me to get the angles right for all the building perspective lines. Below you can see the shape of the building taking place. I used a custom fabric similar to Vicki Welsh's Gray Skies gradient for the building.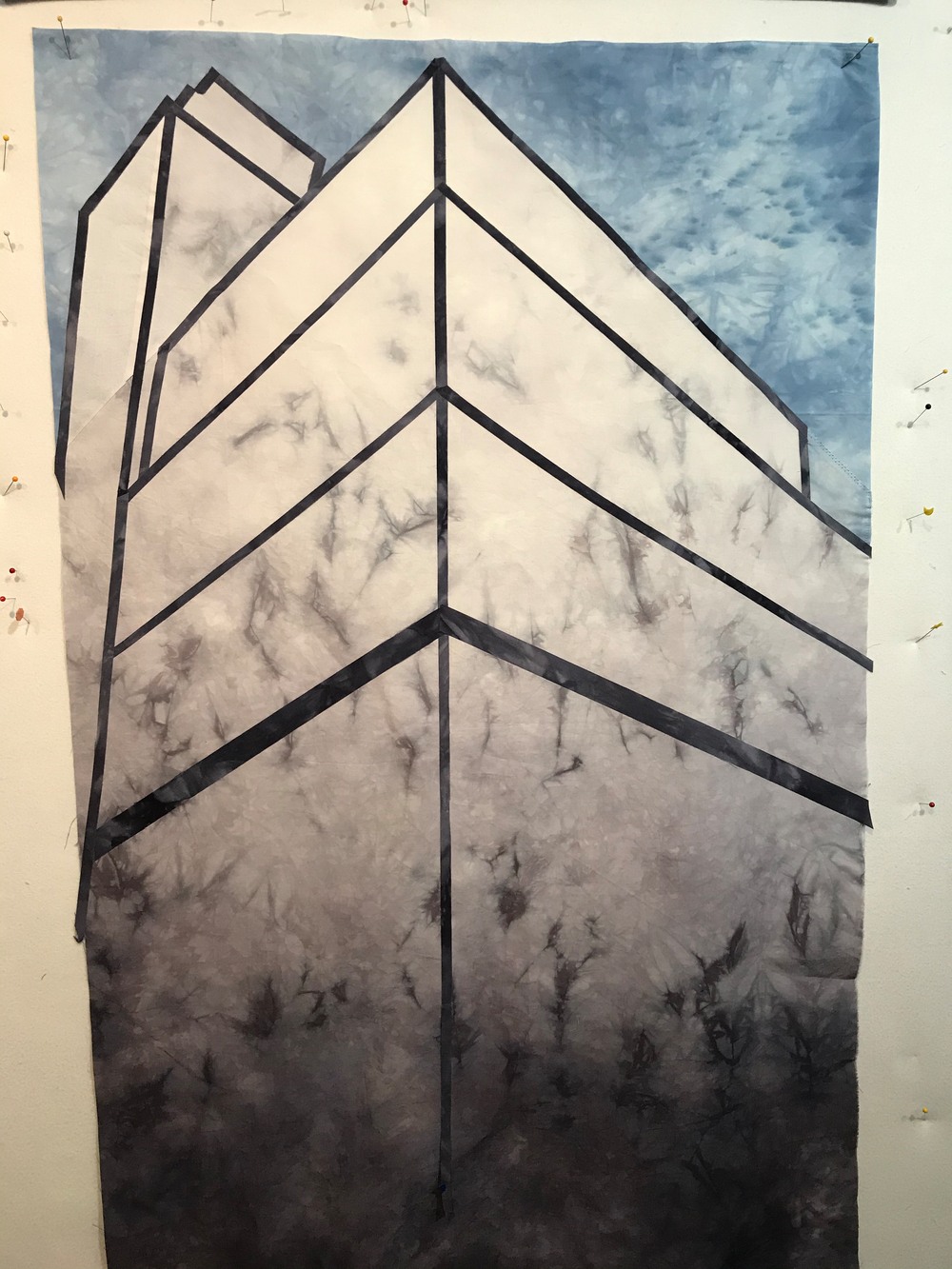 I then printed out the actual photograph to scale to use as a guide for the windows and door. I used an X-Acto knife to cut out the windows then used them as a pattern to cut the shapes out of fabric. This fabric had fusible already applied to the back.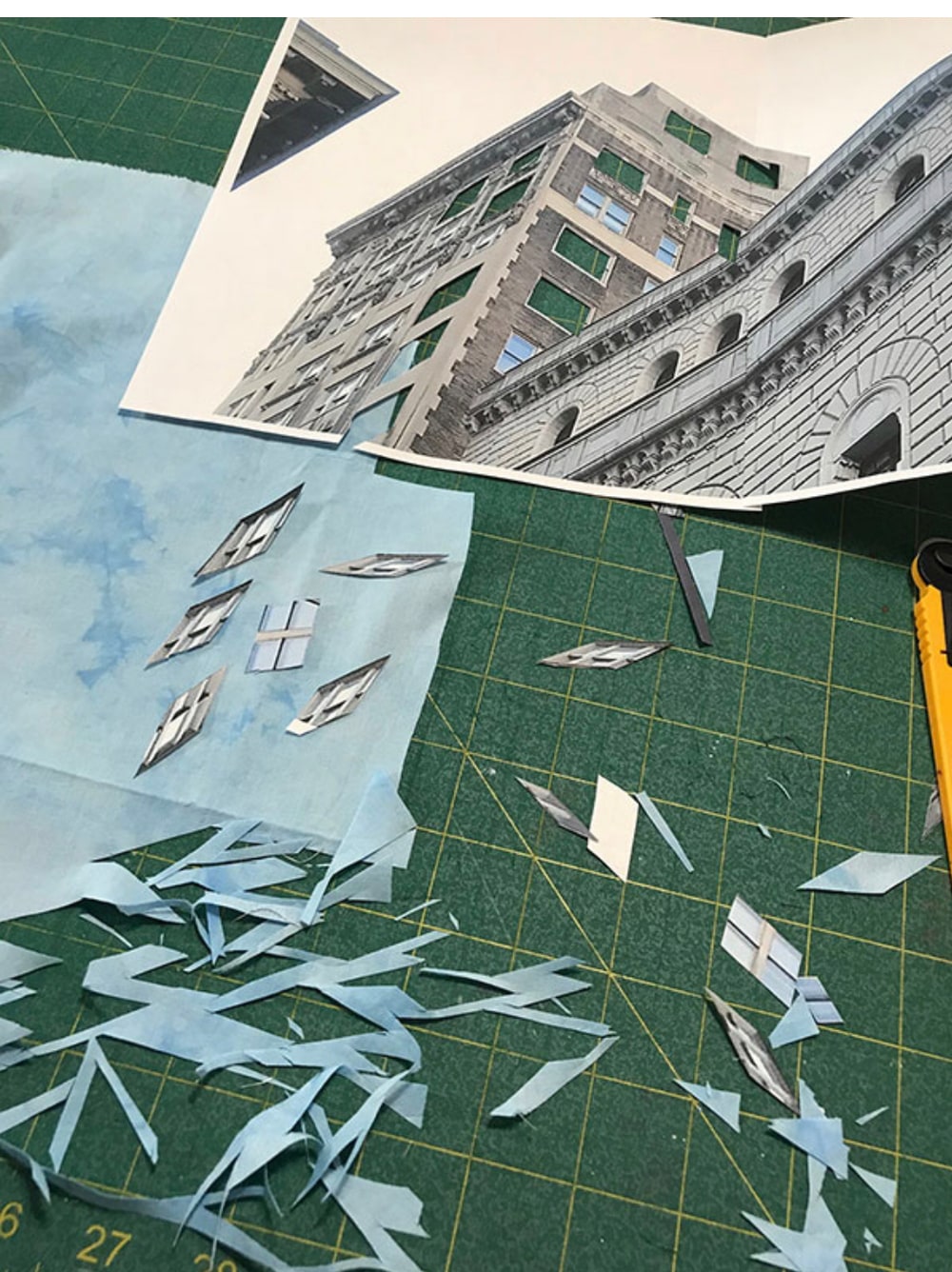 It was a rather tedious process but it actually worked quite well.
I added bits of hand dyed fabrics behind the windows to give it some playfulness.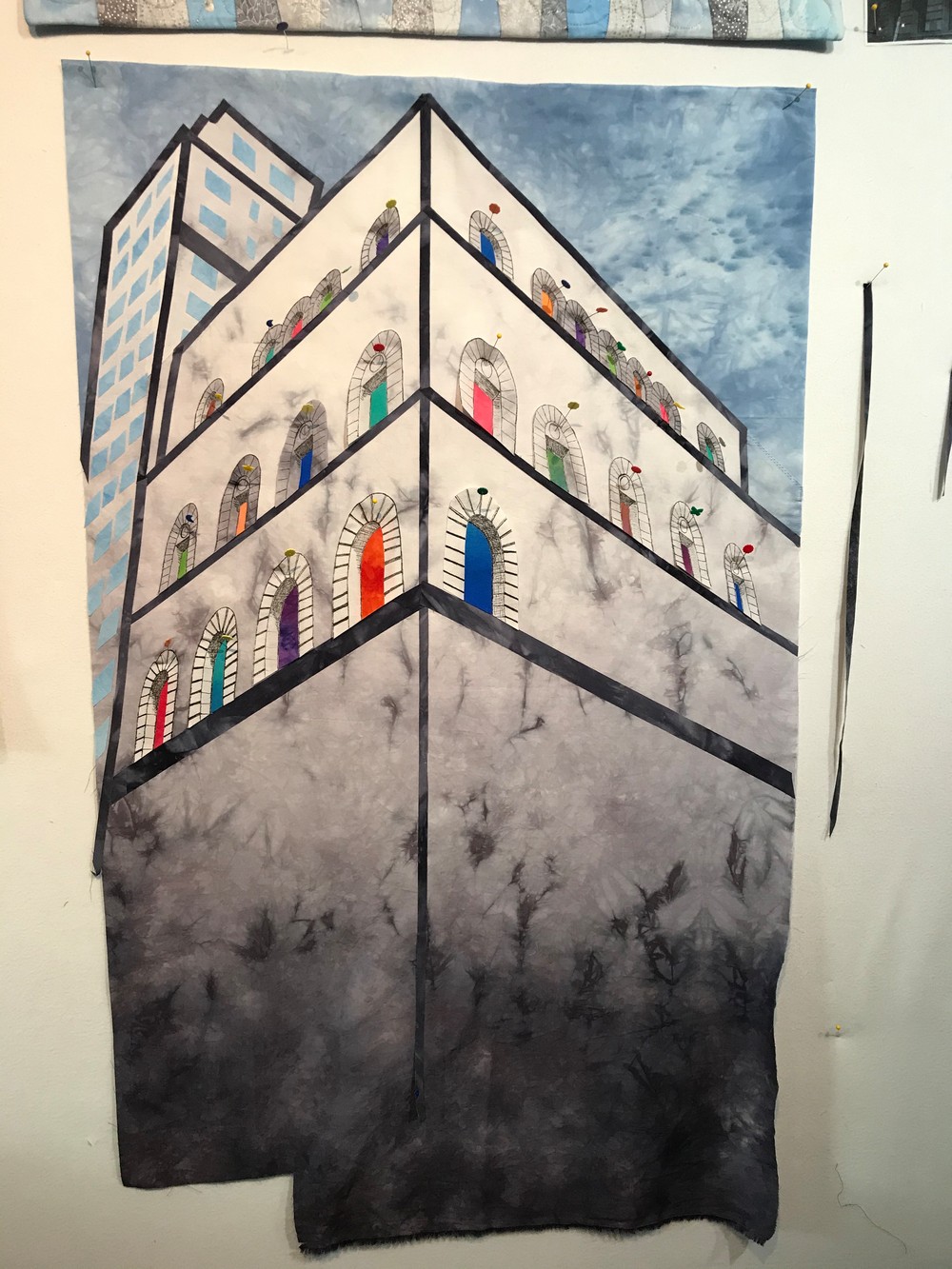 I painted the molding work around all the windows to help them blend better with the molding color on the bottom floor.
I chose to quilt this work in multiple overlapping spirals. I just felt there needed to be some kind of circular movement in a piece with such strong angular lines. Each spiral is quilted using a different color of thread. Multiple playful elements here!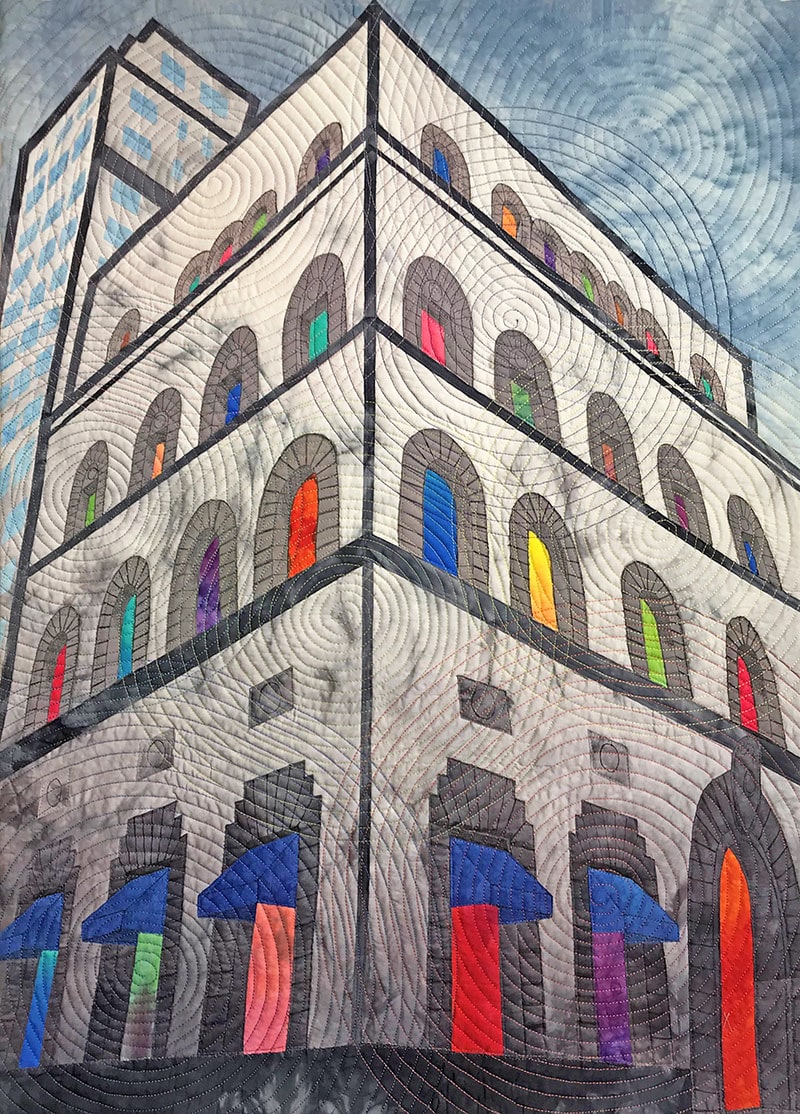 This was a very challenging quilt for me. It was a constant process of decision making concerning what was too much or too little realism. I didn't want to just recreate the photograph. What would be the point in that? As it ended up, I was happy with the balance of realistic architectural lines versus artistic license in several other choices. I hope you enjoyed visiting my process.