Fitler Square Commission
A customer came into my booth at the Pennsylvania Guild Rittenhouse Show last year and asked if I would consider creating a diptych for the top of the stairs in her home. She pointed out the artwork of mine that she especially liked and asked me to make something similar.
I visited her home and was struck by the long stairway which Ied directly from the front door, up three flights to the top floor. We measured the space, she showed me her beautiful glass tiled fireplace and bright orange sofa on the middle floor. We agreed on a price, I wrote up a contract, selected some fabric and gave myself a generous amount of time to finish the work.
The requested size was for the two pieces to each be10 feet high by 24 inches wide. They were to reflect some of the colors in her home and add drama to the stairway from below. The length of these was my biggest challenge as my design wall was only 8 feet high. I had to fold the work and pin it up so it wouldn't drag on the floor.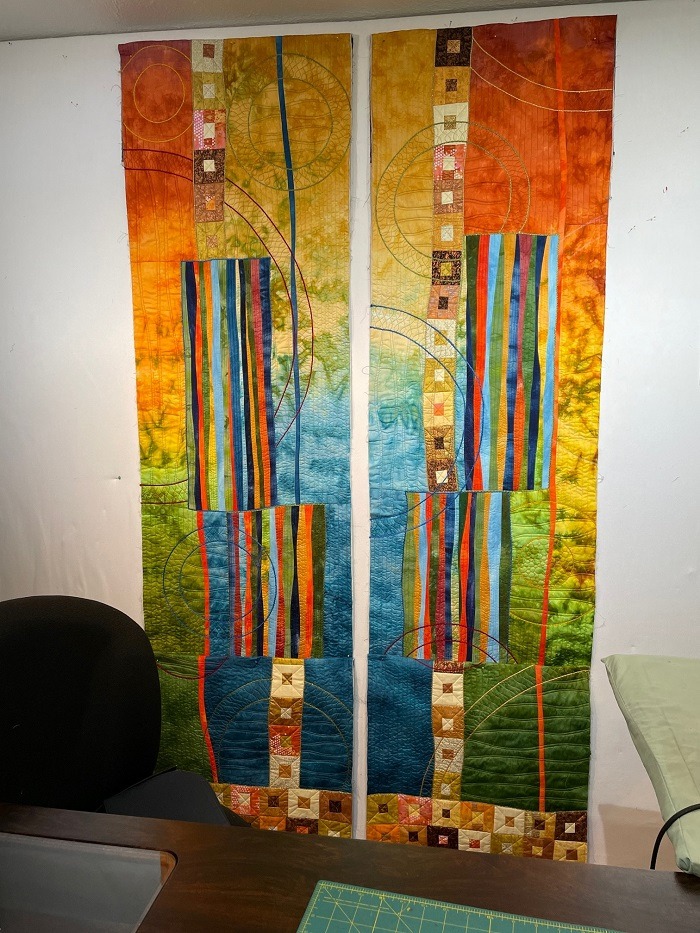 I chose cotton hand dyed fabrics to go with Vicki Welsh gradients I had custom dyed for the project. (Barrier Island and Sugar Maple) I also chose metallic cotton prints for the pieced squares. I thought these would look great with the glass tiles of the fireplace. We decided to avoid using silk since the skylight above might allow too much sun for silk.
I finished piecing the work and did my best to get it to lay flat. I was able to lay it on my living room floor to get a shot. Some areas had a bit too much fullness but I knew that the quilting would easily bring that under control.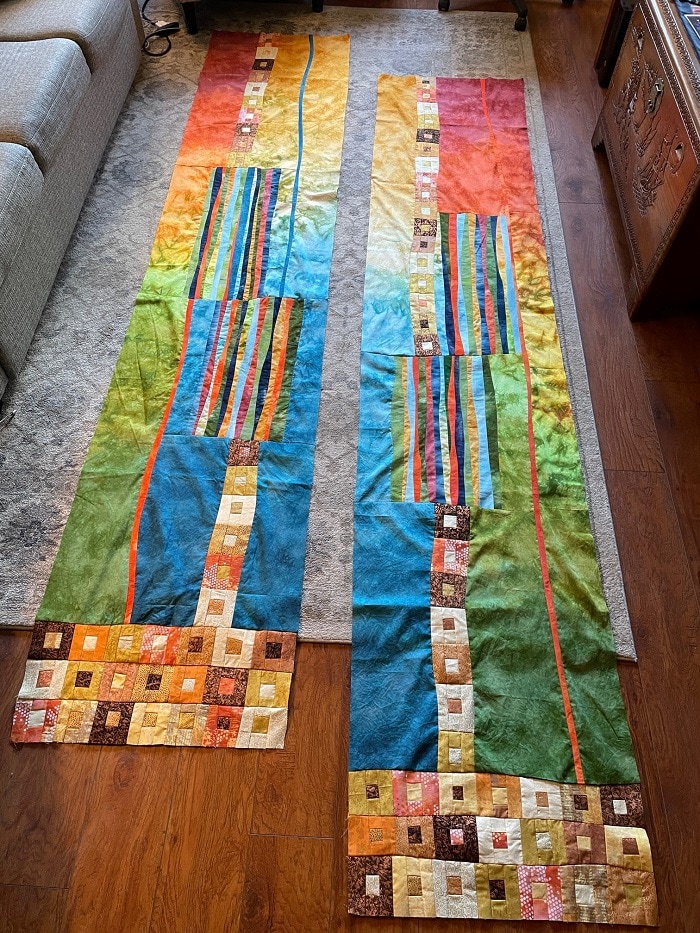 Quilting this work was a challenge since my longarm machine was barely long enough to load the quilt. I ended up folding one end while quilting the other end - hard to explain but it all worked out. Here it is all quilted and ready to sew on the facing.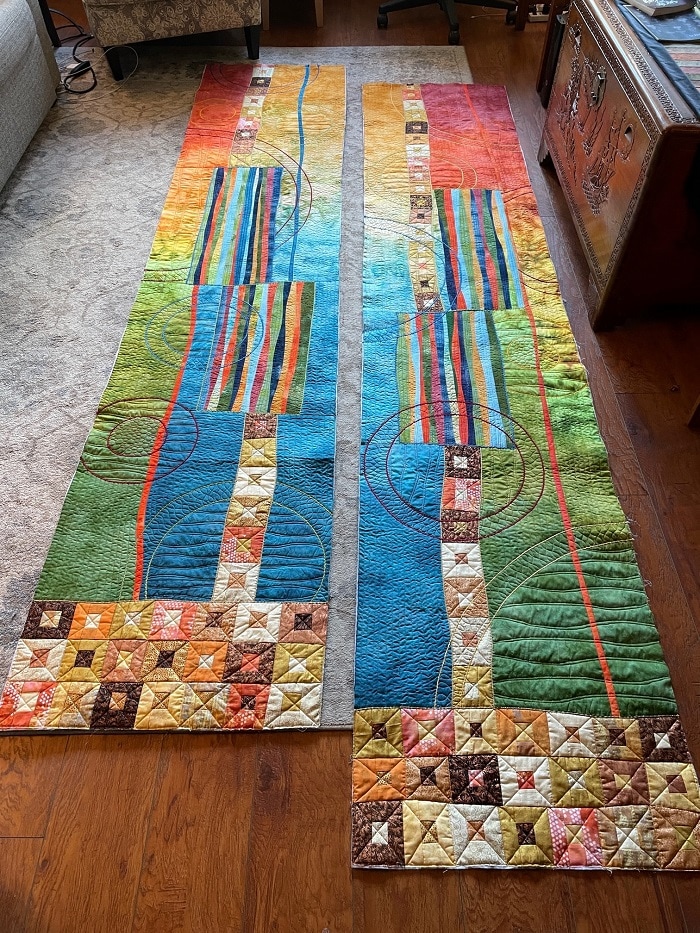 I chose a Northcott Stonehenge Gradation for the back.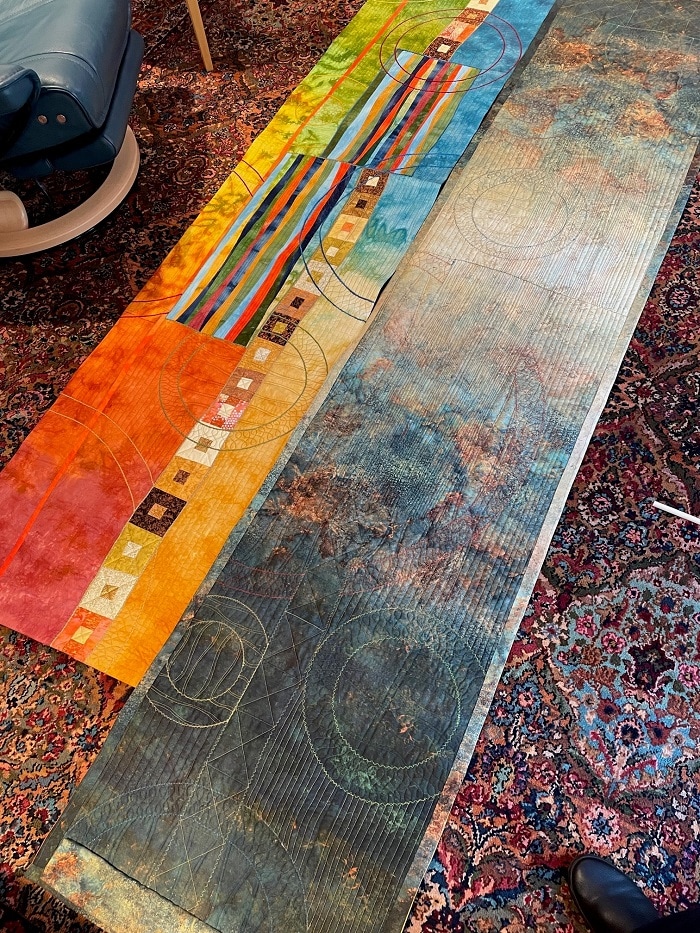 My customer decided to have her walls freshly painted before hanging the quilts. Don't they look great?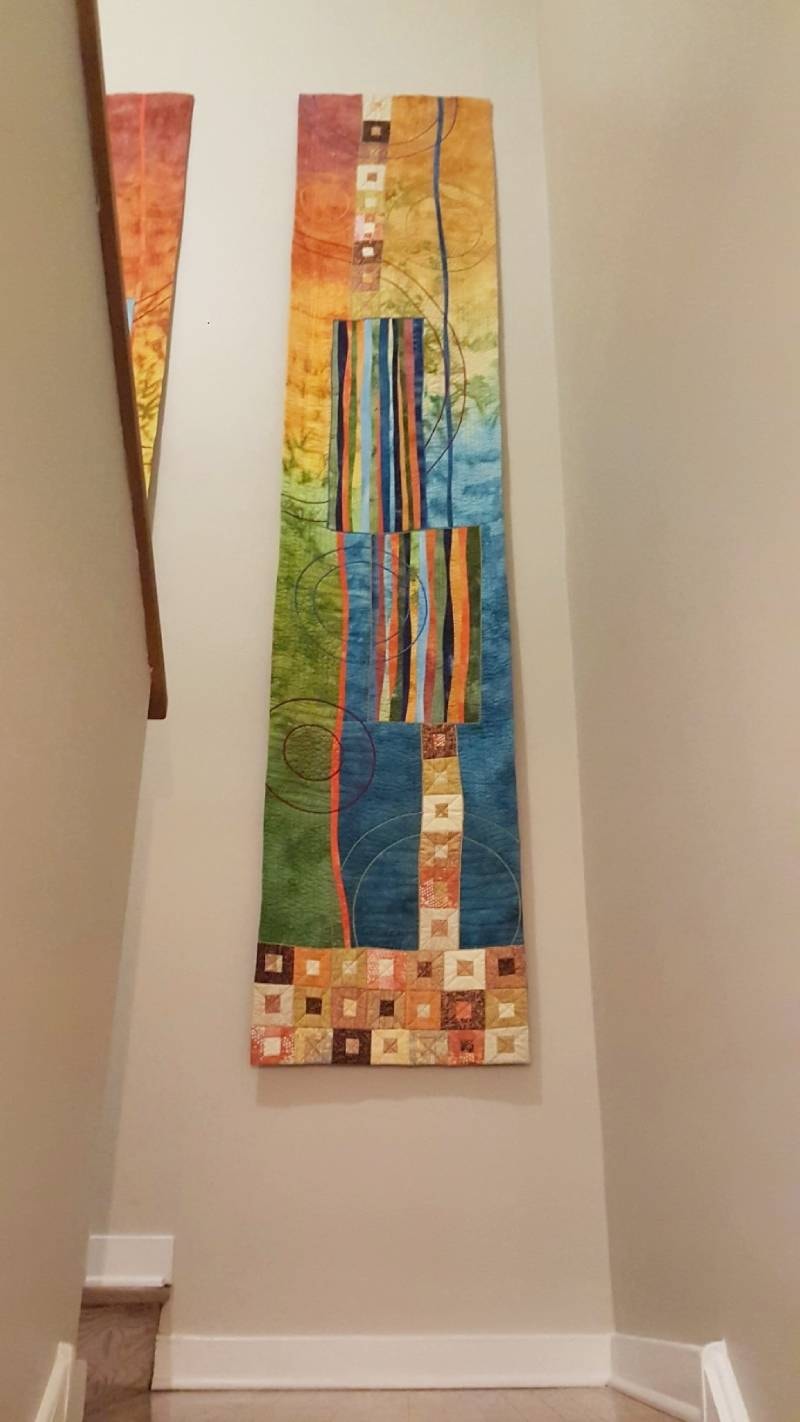 She decided to hang them evenly side by side and she also reversed the quilts from the original arrangement. I told her it was her call since it did not matter at all with this design.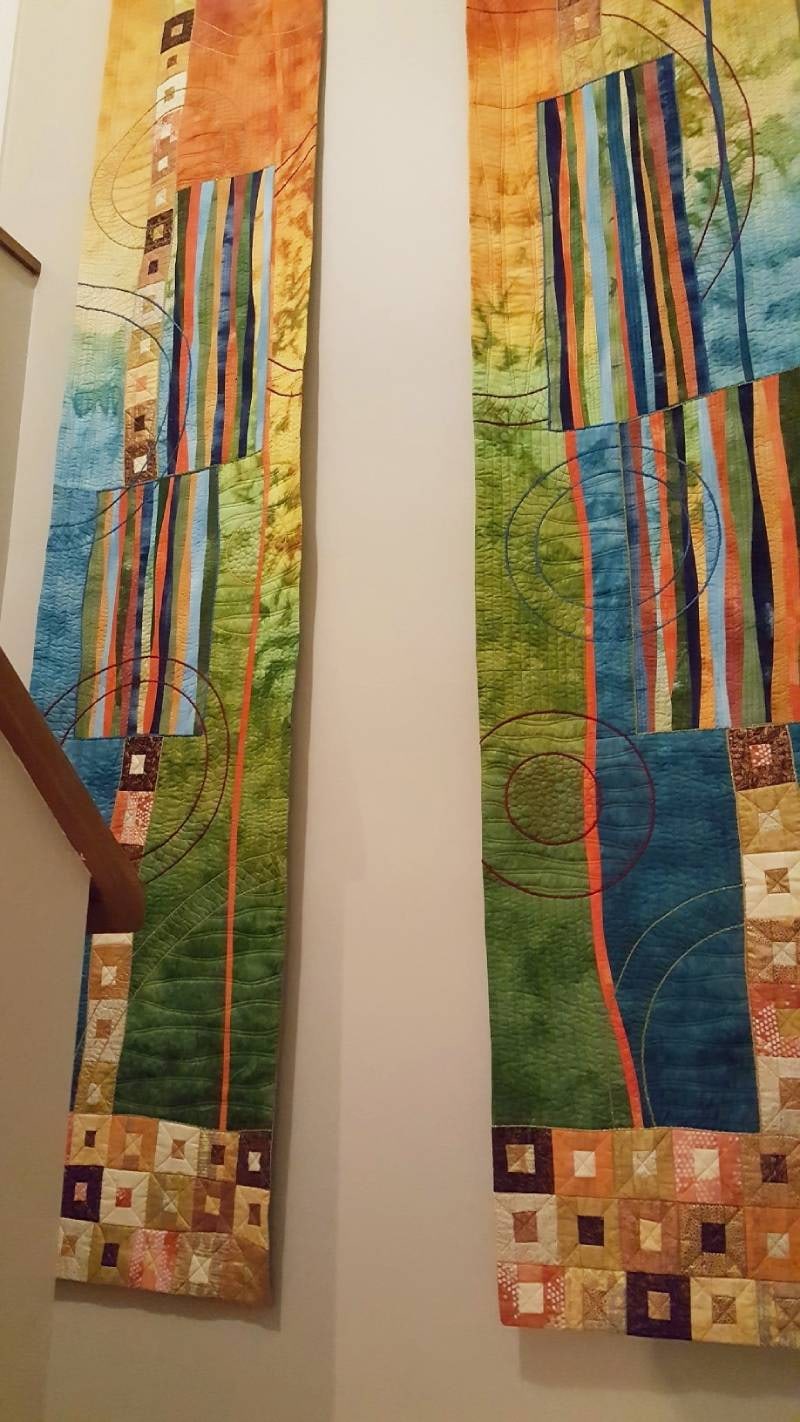 I'm very please with the process of communication with this customer. She was clear about what she desired for the space and responded promptly when I had questions for her. I was happy with how the artwork blended with the rest of her home and added a dramatic focal point for anyone entering her home.
See my commissions page to see some artwork I have made for other customers and institutions.