Aspen Glow - Pure Fun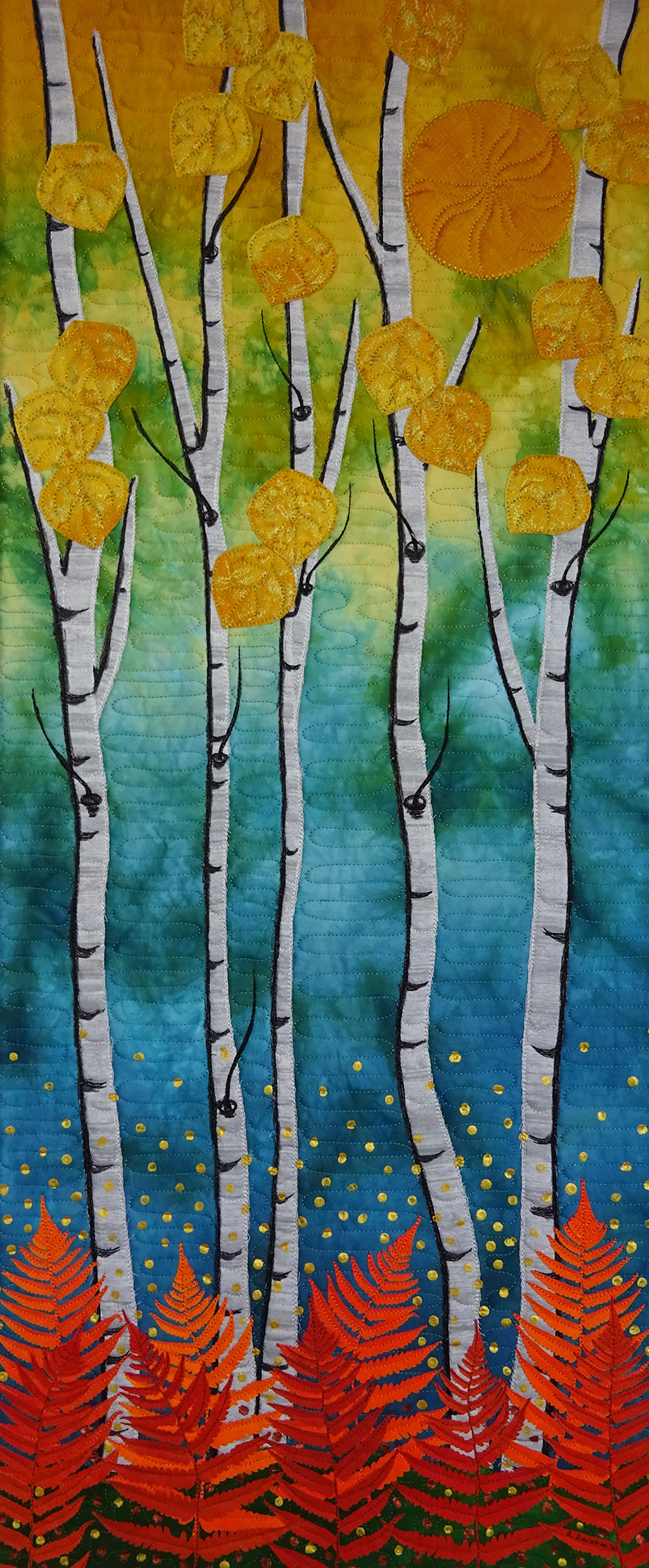 I set out to create Aspen Glow, a simple landscape quilt, using my favorite fabrics, colors and techniques.
The fabric I chose was a beautiful gradient fabric from one of my favorite dyed fabric sources, Vicki Welsh, of colorwaysbyvicki.com This blue to gold gradient suited the aspen grove subject matter well. I added pale grey curvy skinny trees, and metallic gold aspen leaves.
As usual, my gold silk sun peeked out from between the branches of the trees.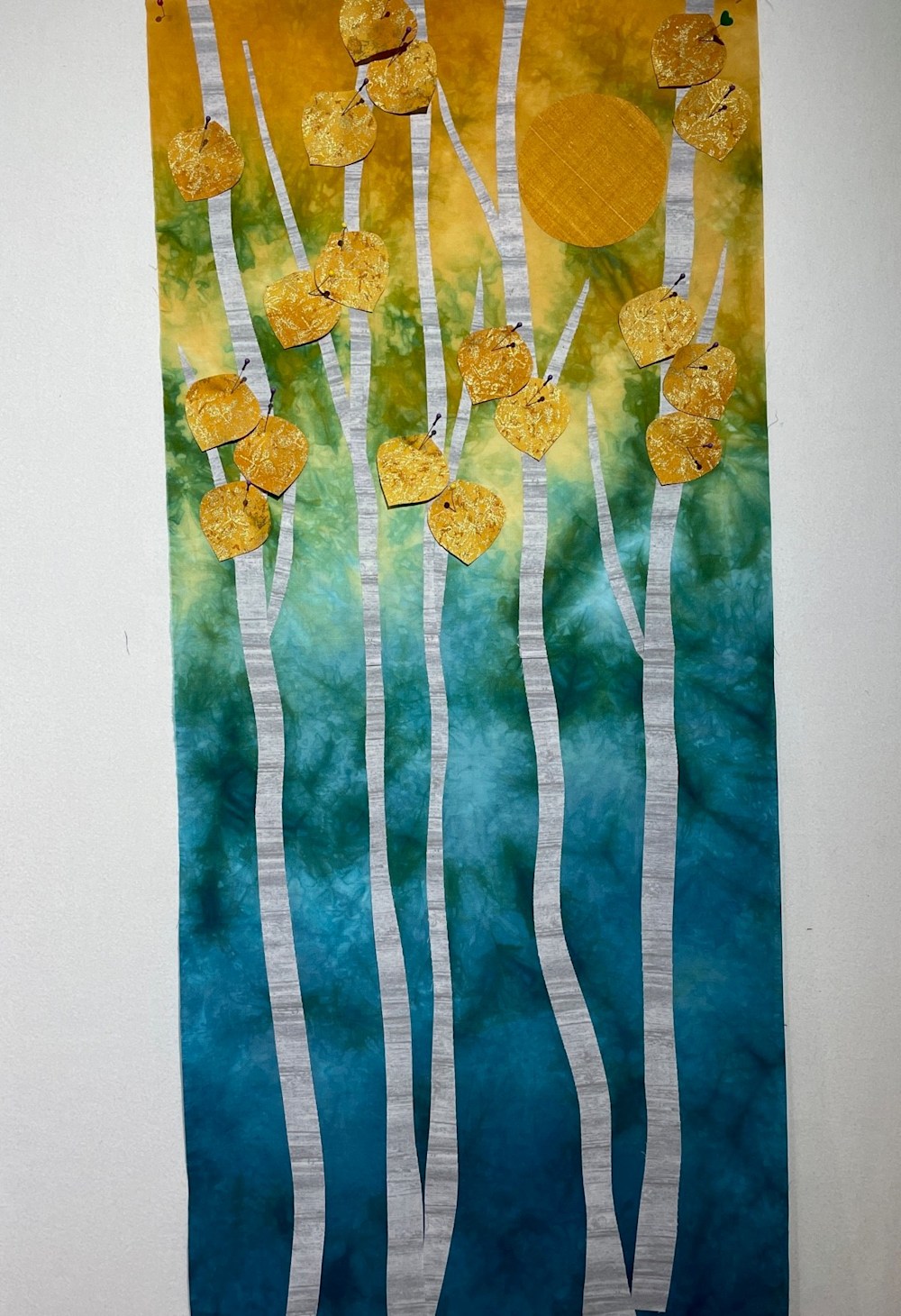 At this point, I always take the quilt and load it onto my longarm quilting machine to stitch down the trees then quilt it before adding all the rest of the elements. I do always take a picture of it before taking it down so I remember where to add all the leaves.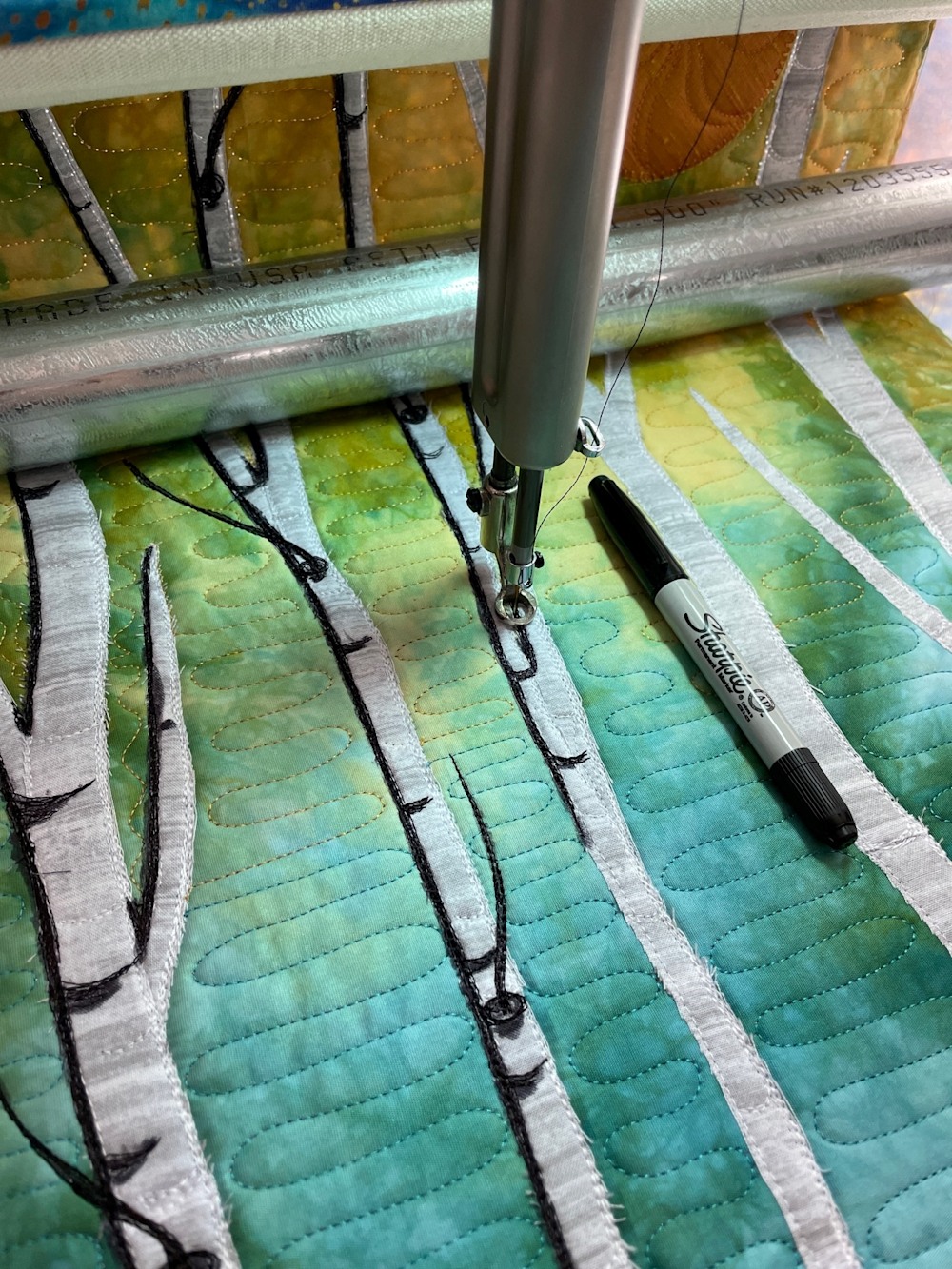 This process is also helped along by shading with black and grey markers to intensify the shadows and the twigs growing from the tree trunks.
My next job was to search through google images of aspen groves to see what foliage they usually have on the ground beneath them. I happened onto some gorgeous images of rust colored ferns in autumn scenes.
I had some rust and dark red painted Evolon, a nylon/polyester spun product which behaves like a soft but strong art paper. I cut these ferns out on my Cricut machine and stitched them to the surface of the foreground.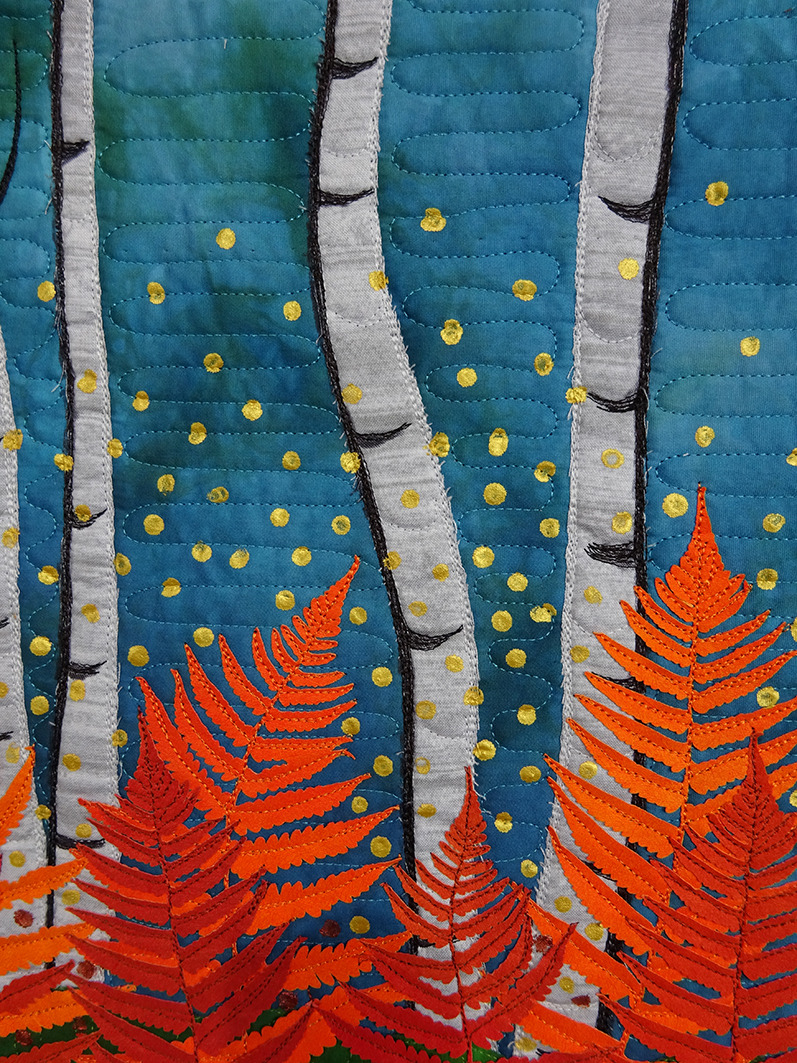 Needing a way to create more cohesion between the top and bottom of the work, I painted some gold and rust metallic dots among the ferns and floating up toward the top.
This was an absolute joy for me to create. I loved being able to move about my studio playing with fabric again after weeks of staring at my laptop screen.
I hope you like the work and you may see the details of the original work and the art print options on the listing here.